---
Dental Hygienists
Martha, RDH
I graduated from East Tennessee State University with a Dental Hygiene degree in 1982 and have been in practice since. I began my career in pediatric office where I practiced for many years. There are very few dull moments in children's dentistry, and I loved the work.
I joined Dr. Burleson's staff in 2003. It has been a great joy to meet so many interesting and fascinating patients here. As part of Dr. Burleson's staff, I have been blessed to have the opportunity to learn about and use new technologies and apply them to dentistry and dental health. Everyone wants to be part of a team that cares for, and about, people. We want our patients to feel great about their smiles and use them often. I will always be glad to see you come in and share a smile with you. Thanks for being part of my day.
---
Lisa, RDH
I am a Registered Dental Hygienist. I graduated from East Tennessee State University Hygiene program and have worked as a dental hygienist since June 2000. In January 2002, I came to work for Dr. Burleson.
His office has been a great working experience for me. By using the most updated technology, having a comfortable environment to work in and a friendly staff, it enables me to be more focused on my patient's care.
Our hygiene team stays up to date on the latest in periodontal health and we strive to do all we can to see that our patients receive the best care possible.
---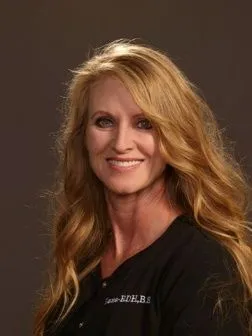 Lana, RDH
I graduated from East Tennessee State University in 1996 with a degree in Dental Hygiene and have worked with Dr. Burleson's team since April 2005. One of the best things that I love about my career is meeting new people and getting to know them on a personal level.
This office is appealing because of the most up-to-date technology, comfortable setting and caring attitudes of the staff. As a team, we all strive to provide our patients with the best possible care. Each year we obtain 15-20 hours of continuing education so that we can best serve our patients.
---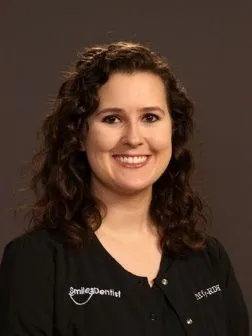 Tiffany, RDH
Hi ya'll! My name is Tiffany, and I am from Jonesborough. I am married to my wonderful husband and we have four fur-babies that keep us on our toes! I enjoy being outside on my days off, so you will likely find me fishing or hiking on one of the many great trails in the area.
I graduated from East Tennessee State University's dental hygiene program and have been working with Dr. Burleson's team since June 2019. I am super blessed to be part of such a wonderful office and continue to learn daily. The field of dentistry is constantly evolving, and our office strives to have the latest technology to ensure you are always taken care of. My focus every time I step into the office is to put my patients at ease and create a comfortable, family-like atmosphere. To those with dental fears, I promise we are not that bad, and I hope to see your smiling face in my dental chair to prove it.
---
Dental Assistants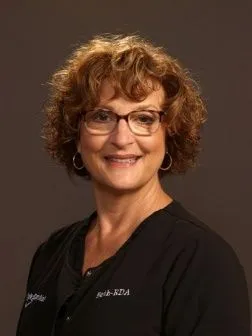 Beth, RDA
I am a graduate of David Crockett High School and the East Tennessee University Dental Assisting Program. This community has always been my home. I have worked for Dr. Burleson since 1984. I am very involved in my church and community and privileged to call my co-workers and patients friends.
I am constantly amazed at the advancements in dentistry. I am very proud to work in a dental office with the most up to date technology and such a caring team. We love our patients!
---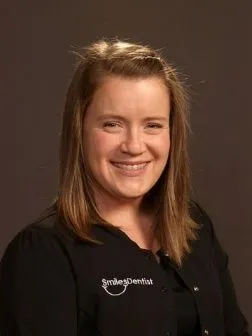 Brynn, RDA
I graduated from Northeast State Community College in 2017 with an Associates in Dental Assisting. I have had the pleasure of working with the Smiles Dentist staff since I began clinical studies in school. As a team, we are always learning how to give you the healthiest smile through continuing education courses and new technologies.
I have been married to my high school sweetheart since 2007 and we have one child together. I enjoy cooking, outdoor activities of all sorts and spending time with my family. I look forward to meeting you.
---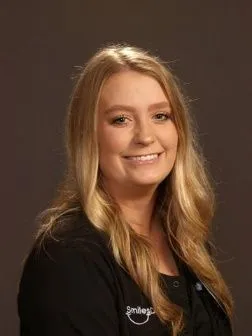 Savannah, EFDA
Hi! I am an Expanded Functions Dental Assistant. I received my RDA certification and license through Northeast State Community College. I furthered my career and attended UT College of Dentistry in Memphis, TN to obtain my Expanded Functions. I started my career with Dr. Burleson and his team in March 2019. You may see me if you visit the office for fillings. I am originally from the mountains of North Carolina but now live in East Tennessee with my husband and our fur baby…our Shih Tzu Haddie.
My favorite part of my job is seeing people smile with the most confidence. Dr. Burleson stays up to date with the latest and greatest technology that I enjoy learning and working with. I can't wait to meet yo
u and learn more about you.
---
Administrative Team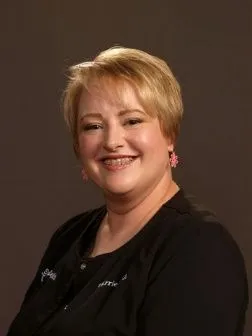 Carrie, RDA - Office Manager
Hi! My name is Carrie. I am one of the first faces you will see at Dr. Burleson's office. I was born and raised in Johnson City all my life, but now reside in Kingsport with my husband Mike. I joined Dr. Burleson's office in June of 2019. I graduated from Northeast State Dental Assisting Program in 2006. I love being here, being a part of such a wonderful team and helping to bring beautiful smiles to great people!